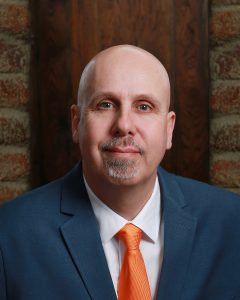 Gerald Veldman, C.Tech, LEED A.P.
President, MPE a division of Englobe
MPE brings dedication, commitment and innovation to our industry that exceeds expectations for service, quality and value. We strive to build and maintain strong, long-term relationships with our staff, clients and communities.
We are dedicated to providing high-quality engineering services to our clients with honesty and integrity. As such, our clients consider us to be trustworthy, committed and reliable. Our experience, leadership, communication and expert advice, along with a skilled team of engineering professionals, have been the cornerstone of MPE's success over 40 years.
Awards &
Acknowledgements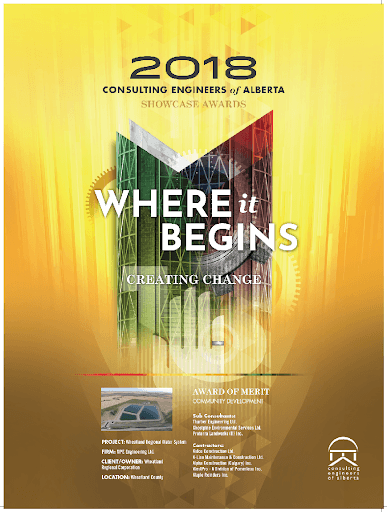 2018 CEA – Showcase Awards
Award of Merit: Community Development
Wheatland Regional Corporation
Wheatland Regional Water System
2017 CWRA
Award of Excellence: Water Management Projects in Alberta
Alberta Transportation/Alberta Environment
Bullhorn Wasteway Replacement
2016 CEA – Showcase Awards
Award of Merit: Community Development
Rocky View County
Bragg Creek: Community Water & Wastewater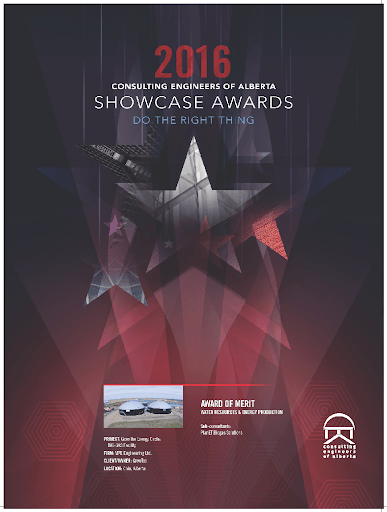 2016 CEA – Showcase Awards
Award of Merit: Water Resources and Energy Production
Grow the Energy Circle
Bio-Gas Facility
2015 CEA – Showcase Awards
Award of Merit: Community Development
Rocky View County
Hamlet of Bragg Creek
Elkana Water Loss Reduction Program
2015 CEA – Showcase Awards
Award of Merit: Sustainable Design
Rocky View County
Hamlet of Bragg Creek
Elkana Water Loss Reduction Program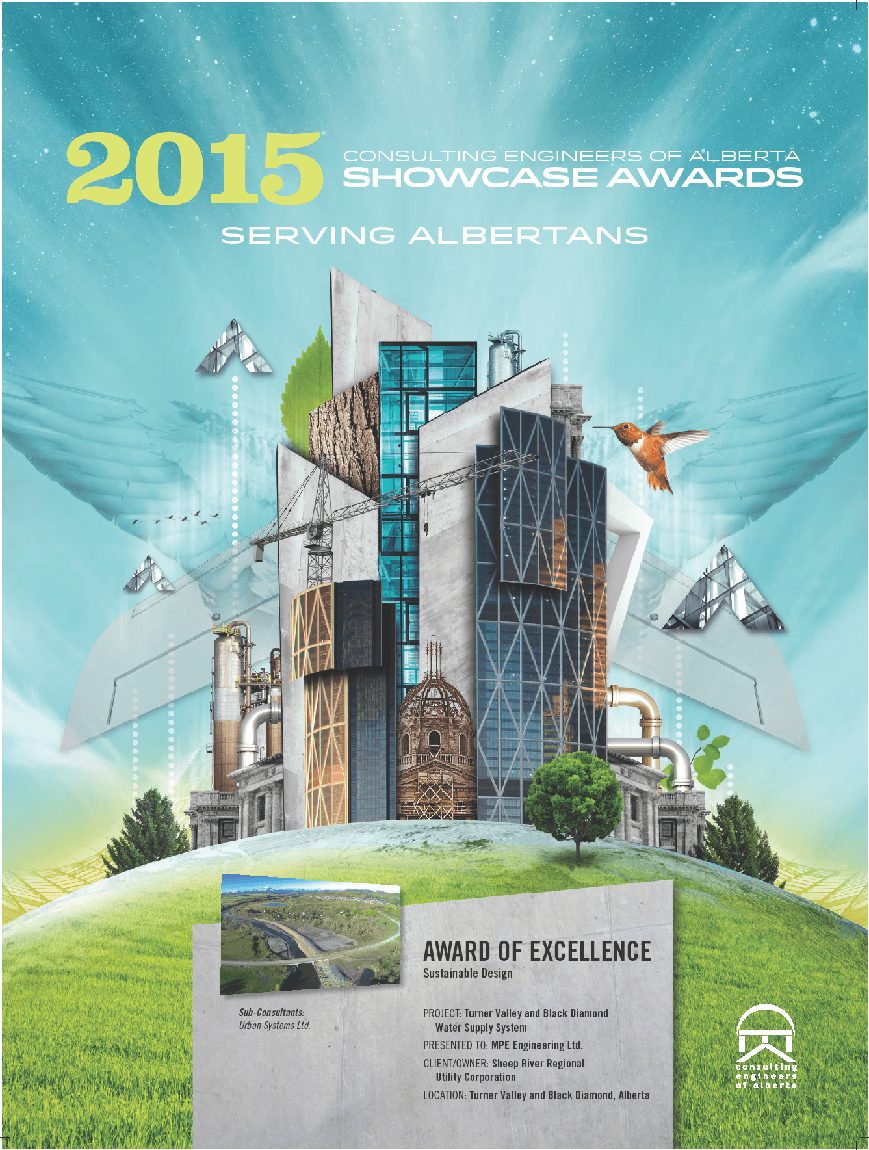 2015 CEA – Showcase Awards
Award of Excellence: Sustainable Design
Town of Turner Valley/Town of Black Diamond
Water Supply System
2015 CEA – Showcase Awards
Award of Merit: Water Resources and Energy Production
Town of Turner Valley/Town of Black Diamond
Water Supply System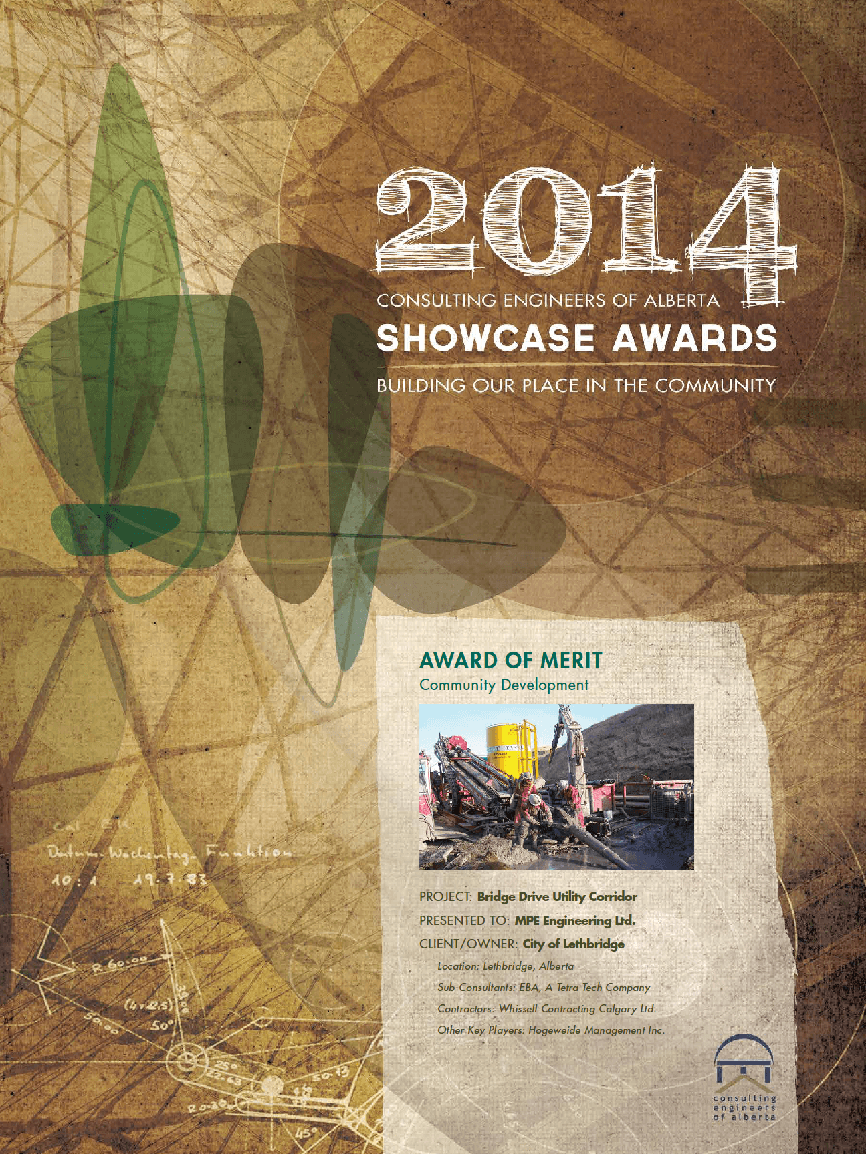 2014 CEA – Showcase Awards
Award of Merit: Community Development
City of Lethbridge
Bridge Drive Utility Corridor
2014 CEA – Showcase Awards
Award of Merit: Water Resources and Energy Production
City of Lethbridge
Bridge Drive Utility Corridor
2013 – Alberta Public Works Association
Project of the Year

Rocky View County
East Balzac Potable Water Supply System
2012 – Canadian Institute of Planners
Award for Planning Excellence

Clearwater County
Nordegg Development Plan and Development Guidelines
2010 – Province of Alberta
Premier's Award of Excellence – Project Gold
Canada Award of Excellence
Carseland Bow River Main Canal and McGregor Dam Rehabilitation Project